Since I was slowly running out of the rolled up 2017 prints of Imperium Romanum 211 AD the time has come for a new edition. The differences are not as dramatic as between the old Sardis Verlag map from 2014 and the second generation map, but nevertheless noticeable. Four years worth of small improvements and additions have increased the level of detail in some areas considerably. Such changes are always included in each custom made prints or download version, all exported from the most recent files. But I have also included few larger changes reserved for a new edition.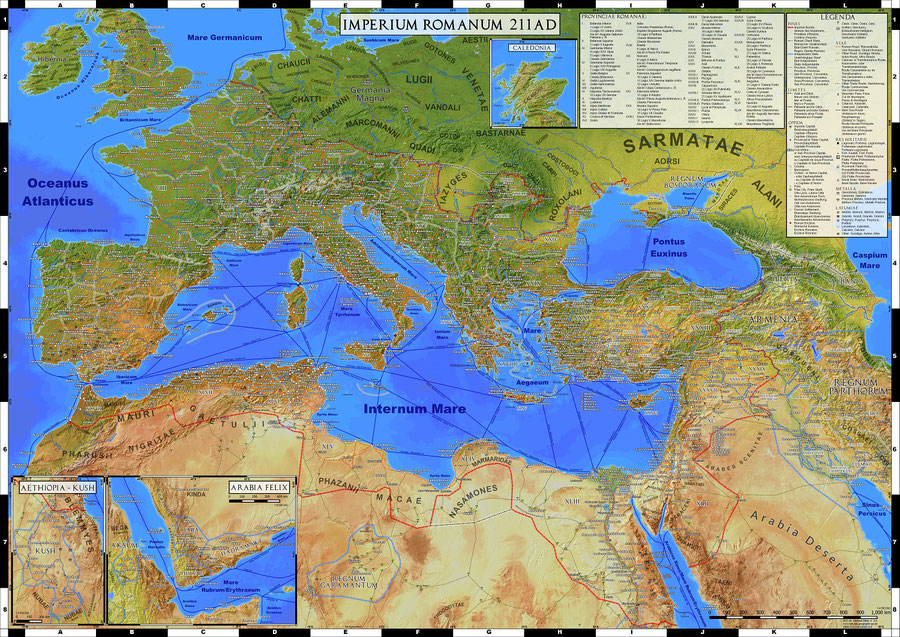 Most importantly for me, the map has again an ISBN number (978-3-9824093-0-6), which will make it possible to order the prints through any bookstore in the German speaking countries.
Imperium Romanum 211 AD (2021) now includes a new ancillary map of modern Scotland, where Septimius Severus was campaigning in the final years of his life. Capital cities of sub-provinces or judicial districts or now marked, as well their respective borders when possible.
In many areas years of small improvements have increased the level of detail significantly. To give some numbers in total the number of Roman cities has grown from about 1100 to 1353 or the number of tribes from about 120 to 147.
For a full comparison both editions are viewable in the preview section for now. The following images show some excerpts from the 2017 and 2021 versions side by side. 
Another example how the level of detail was increased is the Limes Transalutanus, the south eastern border of Roman Dacia. With the help of newer literature and aerial imagery its track could be mapped exactly. It may not make much of a difference on 1:4.5 Million scale maps, but it is a further step to an exact database that I can use for all kind of larger scale maps in future.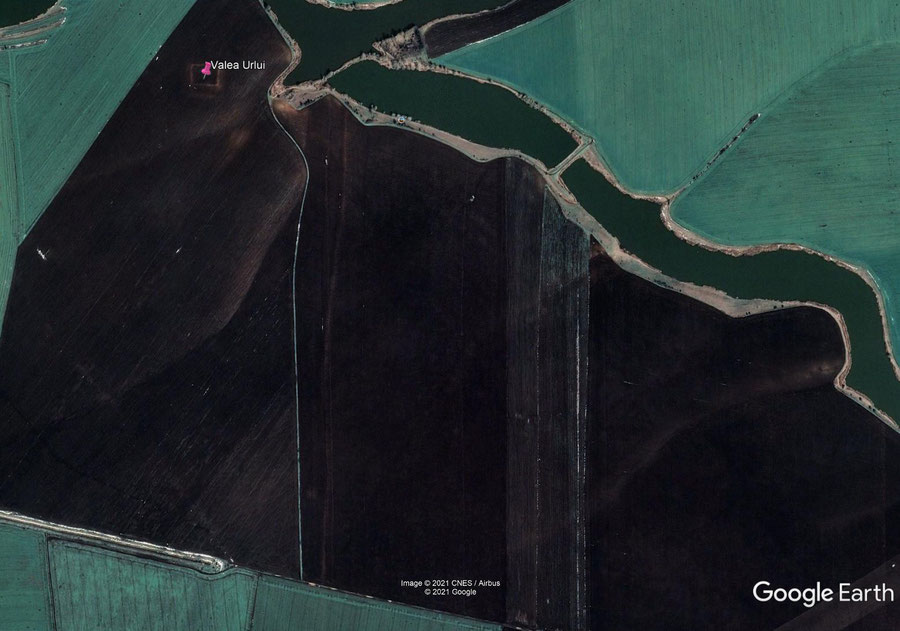 Limes Transalutanus: The Roman fort at Valea Urlui and the traces of the Roman ditch as visible in modern aerial imagery trough Google Earth
As you can see from comparing the images below the differences are small but noticeable, with another river, the Vedea, added that functioned as border instead of a ditch in the central section. Besides the river also a number of named forts, additional cities and roads were included in the new edition. 
The new prints are now available from my webstore as well as EU Amazon stores. The last examples of the version from 2017 as well as the last folded maps from 2016 are still on sale while stock lasts. So far I have no plans for a new batch of folded maps, but the smaller The World of Ancient Rome map will still be available folded or rolled up.