The Classical Greece is map is progressing much slower than I originally anticipated. Due to more urgent needs I can't devote as much of my time to the project than I hoped for. Nevertheless here is a first, DIN A1 sized, print covering the central parts of the larger map.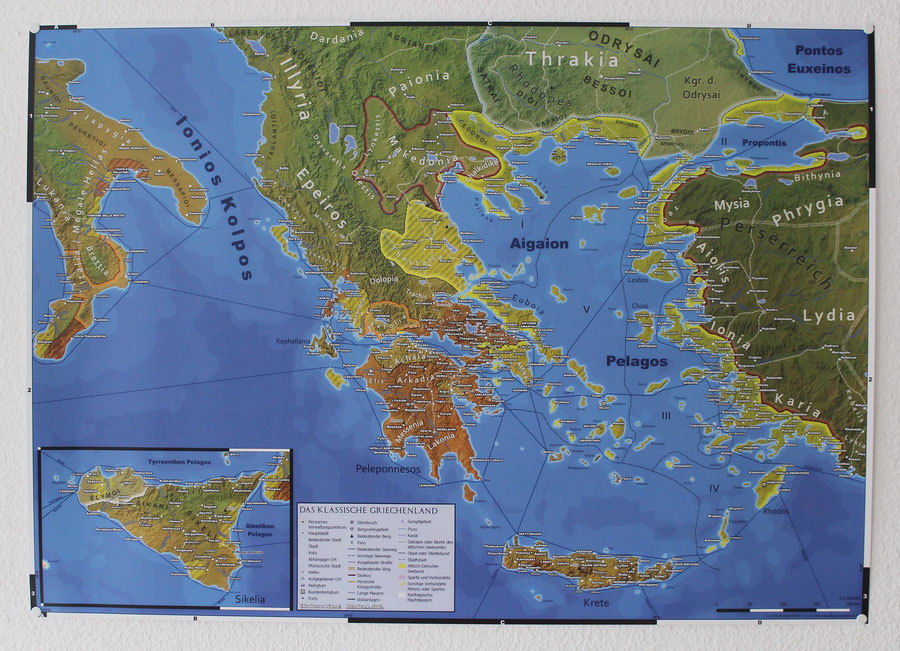 This print pretty much represents my original vision for this project, before I became more ambitious and expanded the scope to turn it into an even more detailed full A0 sized wall map.
With some slight adjustments my small, postcard sized, maps can be enlarged to DIN A2 (594 x 420 mm) while still looking good. In the last 2 years I made and sold a number of these prints, including one derived from the original Classical Greece map for the corresponding postcard.
The DIN A2 version was 1:1.5 Mio. in scale, which I kept for the current wall map. By utilizing this base design I originally intended to just add political borders, some more details and expand it to A1, to add Crete and Sicily and thus rounding  up the map geographically.