I have added a new subsection to the web store, Defective Copies. Sometimes something goes wrong, mistakes are made and a print may not turn out as expected. However despite having issues most of them are still very usable and offered here with a big discount compared to the regular price. 
Currently two DIN A0 sized Imperium Romanum 211 AD canvas prints are offered there. The quality of the printing is fine, however when creating the source files the layer containing the extra urban sanctuaries for most sections of the map was accidentally deactivated. Thus both prints are missing this 38 places. Nevertheless, along with all other features they still contain about 1605 cities and settlements off all kind, making both maps an excellent representation of the Roman Empire.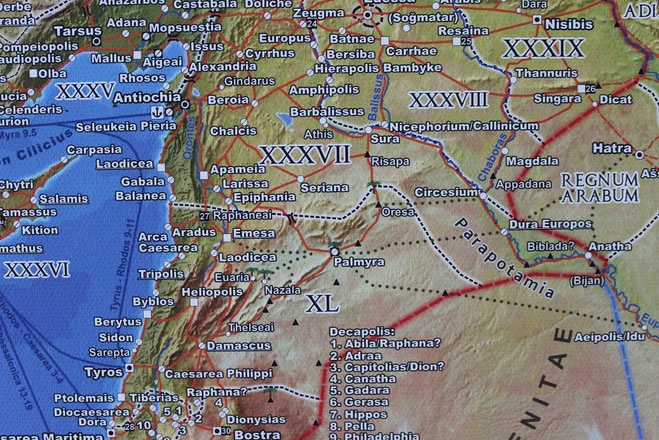 With only the extra urban sanctuaries missing, the map still has lot's of detail.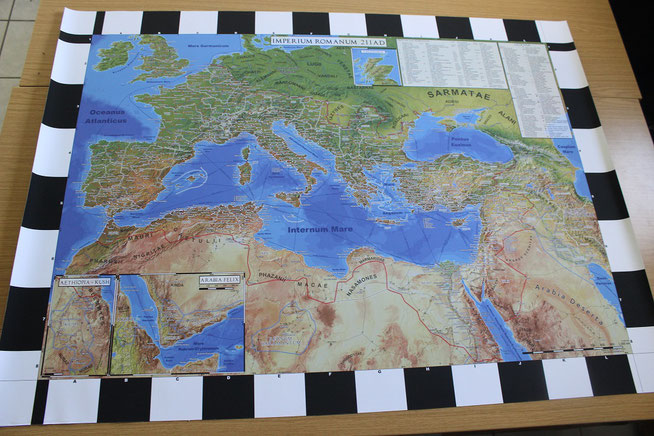 Canvas print with bleed for framing: The zebra frame is continued for a few centimeters
to allow mounting the print on a stretcher frame or similar arrangements.