My newest huge wall map, Classical Greece and its Neighbors, is finally completed and DIN A0 sized HD prints are now available for purchase. As usually detailed commentaries and the complete bibliography can be found on the corresponding product page.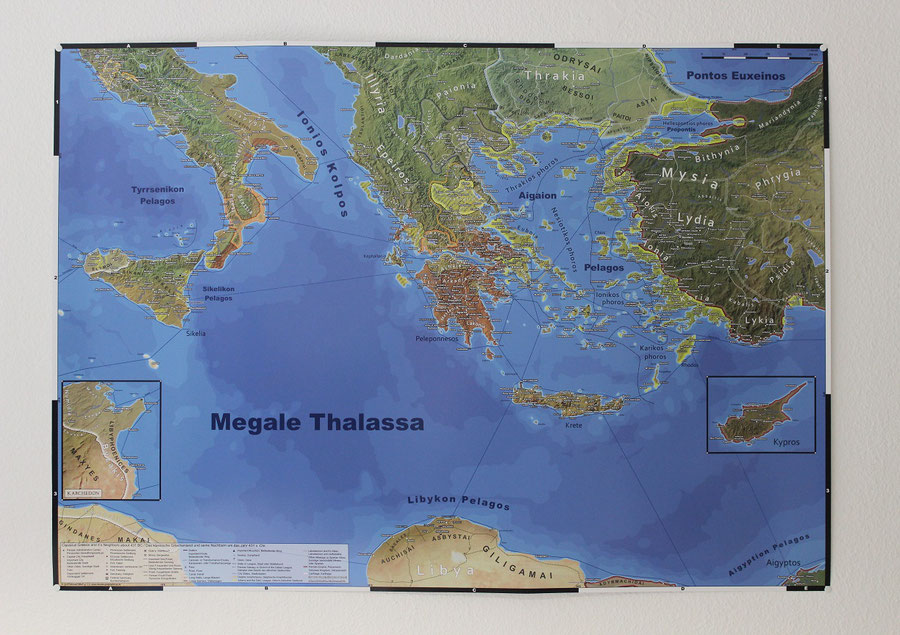 Classical Greece and its Neighbors
Highly detailed, large scale map of classical Greece in the 5th and 4th centuries BCE. The map depicts the political situation in about 431 BCE, shortly before the outbreak of the Peloponnesian War. 
Features:
All territories affected by the

Peloponnesian

and Greco-Punic wars, 

The Delian and Peloponnesian leagues, 

All other states with their respective subdivisions, as well as 

50 tribes and peoples,

Major land and sea routes,

More than 850 settlements, 

More than 80 sanctuaries, 

Important mines and quarries, 

Forts and Fortifications,

More than 140 other toponyms, like islands, mountain ranges or seas, 

Geodata modified to correctly portray the world of Classical Greece,

Legend in English and German,

Scale 1:1.500.000,

Format: DIN A0 (118,9 x 84,1 cm).
HD prints of this map can now be purchased from my online store.